21 Songs in One Minute! All My Ladies Vol. 1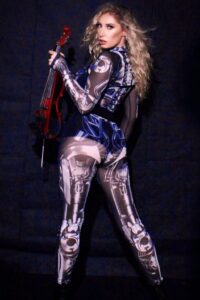 Our latest mix combines 21 songs in only 1 minute, using all female vocals. Can you name all the songs? Be on the lookout for volume 02 coming soon!
We had a lot of fun creating, recording, and filming this video. It's not easy to mash up 21 songs into one minute and have it sound cohesive. Our DJ and Turntablist, cb, is the master mind behind creating this mix. Carissa and I wrote and recorded our parts, and I quickly came up with a little choreography the day of the shoot! Go Carissa for learning it on the fly. Must be that alien mind to mind telepathy that we have.